Keeping Markfield COVID-secure
All our clubs, play sessions and support groups are running at Markfield from 14th September
We have taken steps to adapt our services to respond to covid-19, and have put in place a range of safety measures to reduce the risks of virus transmission and to ensure we comply with government guidance. These safety measures include:
– holding our sessions outdoors as far as possible in our large garden & playground
– limiting the number of people gathering within any area in the centre
UPDATE: from 14th September to comply with the new guidance, clubs that are larger than six members will be divided into separate groups to use different spaces within the centre
– asking people NOT to come to the centre if they have any covid-19 symptoms or have been in contact with anyone who has tested positive
– asking everyone to wash their hands (or use sanitiser) upon entering the building
– asking visitors and staff to wear masks or visors (where possible) whilst in shared areas  and to observe social distancing
– extra cleaning before each session
Online booking in advance for play sessions and support groups:
For our Saturday children's play sessions , our Under 5s stay and play , and parent support groups you will need to book your place online in advance to attend, as places are limited
We are offering a mixture of advice appointments – by telephone and video conference as well as face-to-face.  We are running most of our training courses online, with some courses at the centre – with limited numbers to ensure social distancing.
We will be constantly reviewing our practice in the light of government guidance. We ask your support to comply with the guidance and we will respond to your feedback – to ensure Markfield stays accessible and covid-secure for all visitors
Markfield playground fire update – we are open again from Wednesday 27th May
Following the devastating fire last Friday we have had a specialist demolition team in to demolish the burnt play structures, fence off the affected areas and make the rest of the playground safe, and a volunteer team in today to help with the clear up of the site.
Thanks to all their hard work the playground has now been signed off as safe to re-open for our 'one-family-at-a-time' play sessions for disabled children – so we are expecting to re-start these from Wednesday.
Help us with the re-build
Our crowdfunder to pay towards the costs of the playground re-build is doing well – thanks so much to everyone who has donated and sent messages of support.
News
Markfield
We are very excited to announce that our new Monday Open Access sessions are now up and running! These sessions run on Mondays from 3:30 to 6pm and they are [...]
Markfield
The latest edition of our newsletter is out! Make sure to check it out - you'll find out about what's been going on at Markfield, including our new online services,  [...]
Markfield
Markfield's Saturday Open Access is back open, but due to Covid-19 we have made some changes to reduce risks: In order to ensure social distancing we are limiting the numbers [...]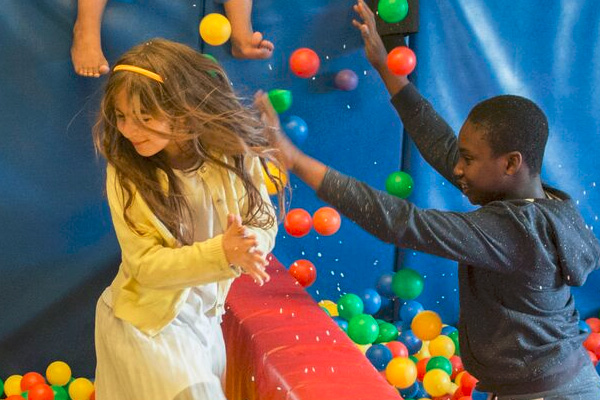 Donations are always welcome and make a huge difference to our members.
Your donation helps us to provide more training for parent/carers, family trips, toys, resources, playground developments and much more!
We are in the process of setting up a new donations website. At the moment we can only take donations by Bank Transfer.
The Co-Operative Bank
sort code: 08 92 99
Account Number: 652 873 05
Note: Please use 'DONATION' as reference for your transfer and, if possible, send us your details so we can thank you. Please email enquiries@markfield.org.uk
or call us on 0208 800 4134
"Everyone – staff, parents, volunteers and children are so, so supportive here. It's an amazing space with a great feeling of community spirit"