Update:  services at the Markfield centre and online
13th April 2021
We are re-opening a range of services at the Markfield centre.
For details of our covid safety measures we have in place at the centre please see below.
Children and youth clubs
All our children and youth term-time after school clubs are running as usual.
For more information please contact Jamie Seaden, Play and Youth Services Manager, on 0203 667 3232 or email  jseaden@markfield.org.uk
Adults clubs
Our club sessions in the Markfield building for adults with learning disabilities are re-starting from Monday 19th April. For more information please contact Roz Corrigan, Adult Services Manager:  rcorrigan@markfield.org.uk
Saturday family playground sessions
Book online to join our family play outdoor play sessions: https://www.eventbrite.co.uk/e/markfield-adventure-playground-open-access-tickets-122208989377
Children's play drop-ins
Monday after school play drop-in: the playground is open from 3.30 to 6pm on Mondays for free drop-in play sessions for children aged 8 to 15 years (no parents).
Thursday  Stay and Play for under  5s and parents/carers re-opens from 22nd April for outdoor play : 12.00 to 2.30pm.
Advice services and training
Details of our programme of free online training sessions for parents & carers for the summer term is here
Our  Special Educational Needs Information Advice and Support Service (SENDIASS) helpline 0208 802 2611 is open on Monday to Friday 9.30am to 5pm, and until 7pm on Wednesdays and 6pm on Thursdays
Help with Disability benefits claims and appeals
We can offer telephone and video conference meetings to help you to complete the forms. Where needed we can offer face to face appointments.
We also offer surgeries 1:1 to parents/carers for advice around managing your child's behaviour.
To book a surgery appointment  either email:  familyadmin@markfield.org.uk  or telephone 0203 667 5233
Support for parents and carers
Parent support drop-ins are opening at Markfield from 21st April onwards:
Friday parent support drop-in 10am to 12
Transition & adulthood group (for parents/carers of disabled young people and adults) Fridays 10am to 12
Turkish speaking group on Wednesdays 10am to 12
---
For help and advice if you or your family are affected by Covid-19
The Haringey Council website has details of how to access health advice, financial and practical support  https://www.haringey.gov.uk/covid-19/help-for-residents
or telephone  Haringey Council Connected Communities 020 8489 4431
---
Covid-19 safety measures at Markfield community centre
We are maintaining the following safety measures to reduce the risks of virus transmission in line with government guidance:
– holding our sessions outdoors as far as possible in our large garden & playground
– asking people NOT to come to the centre if they have any covid-19 symptoms or have been in contact with anyone who has tested positive
– asking everyone to wash their hands (or use sanitiser) upon entering the building
– asking visitors and staff to wear masks or visors (where possible) whilst in shared areas  and to observe social distancing
– extra cleaning before each session
A copy of our covid-19 risk assessment and mitigation measures is available on request.
---
Markfield playground fire
After the devastating fire last May, our adventure playground has slowly been getting back to its former glory. That has only been possible thanks to all the amazing volunteers who have worked so hard since day one, and the generous donations received through our crowd funder.
Only a few days after the fire, we were able to re-open our doors to a few families for a much needed play time outdoors during the first lockdown. Since then, we have been able to use our playground for most of our sessions, making it possible to keep everyone safe – lots of space makes it easier to maintain social distance.
However, there is still work to be done. We would like our adventure playground to become even better. You can help us by donating or sharing this story!
News
Markfield
Markfield is offering a free Developmental Movement Play training for PROFESSIONALS, funded by Comic Relief. Are you the parent of a young child? Would like their nursery or children's centre [...]
Markfield
Our latest newsletter is out - packed with information about what's on at Markfield this term! Follow the link to find out everything we have planned for the next few [...]
Markfield
Are you a parent or carer of a pupil with SEND in a Haringey mainstream school?  Are you interested in working with the local authority to produce a SEND Parent [...]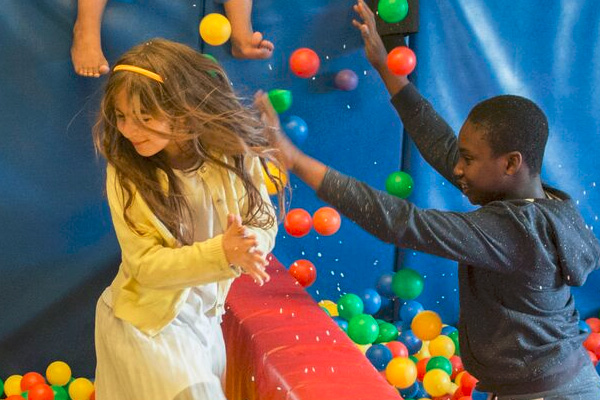 Donations are always welcome and make a huge difference to our members.
Your donation helps us to provide more training for parent/carers, family trips, toys, resources, playground developments and much more!
We are in the process of setting up a new donations website. At the moment we can only take donations by Bank Transfer.
The Co-Operative Bank
sort code: 08 92 99
Account Number: 652 873 05
Note: Please use 'DONATION' as reference for your transfer and, if possible, send us your details so we can thank you. Please email enquiries@markfield.org.uk
or call us on 0208 800 4134
"Everyone – staff, parents, volunteers and children are so, so supportive here. It's an amazing space with a great feeling of community spirit"