Help refurbish our soft play!
We're looking to refurbish our soft play area that has become worn out in 10 years of constant use. This is an essential resource for children with special needs and we need to maintain it to ensure that children can continue to use it safely.
You can help by donating and sharing this link on

website.
Watch Ian, our Family Team manager, talk about it in more detail on the video below.
Thank you!
Please nominate The Markfield Project to win £1,000 – it only takes a minute and it can make a huge difference!
It's free and you just need to fill in a quick form here.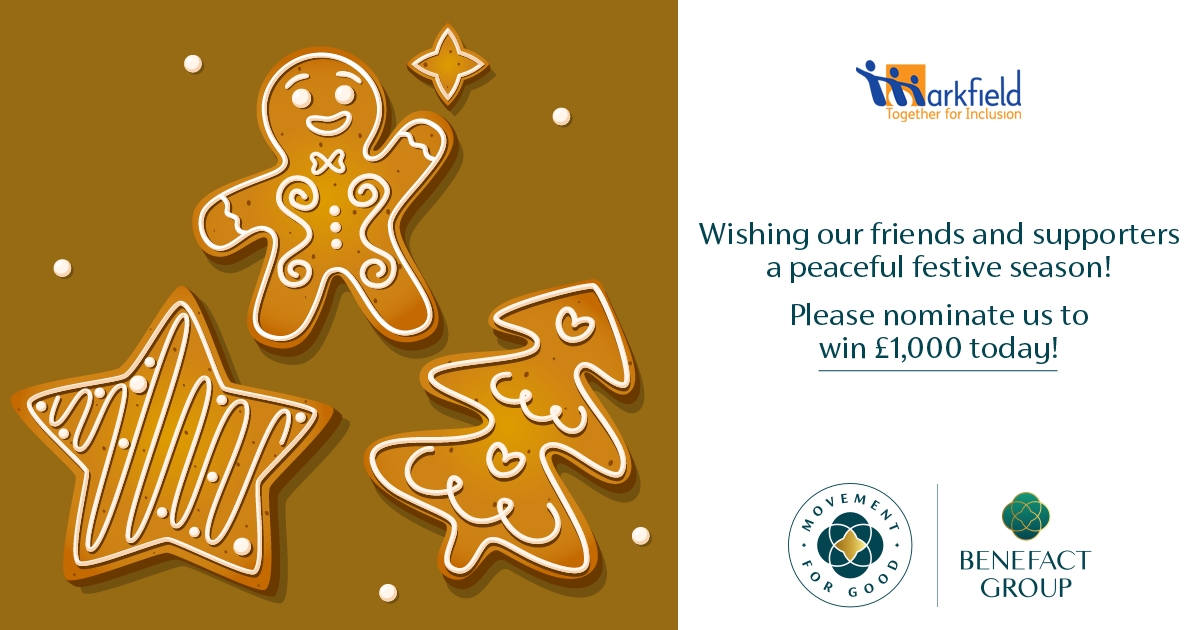 Donations are always welcome, big or small! Every donation helps us in our mission to build a more inclusive future with the local community.
You can access our donations website here
You can also donate via bank transfer or you sending a cheque to 'The Markfield Project Ltd'.
Our bank details:
The Co-Operative Bank
sort code: 08 92 99
Account Number: 652 873 05
Note: Please use 'DONATION' as reference for your transfer and, if possible, send us your details so we can thank you. Please email enquiries@markfield.org.uk
If you are interested in supporting a particular aspect of our work please send a covering letter letting us know how you want us to spend the money. For more information contact us:
Telephone 0208 800 4134

Fun ways to fundraise!
If you have a passion or skill it could be used to help fundraise for Markfield. For example a sponsored run, cake sale and bike auction are great ways people have raised money for our projects before.
Please contact our administrator if you are interested in fundraising for us.
Telephone 0208 800 4134
"We rely on and are incredibly grateful to all of our funders and donors – whose generous support enables us to continue to provide much-needed services to children, adults and families, and to continually innovate to meet the changing needs of our community".
Sarah Miller, Director