For parents/carers
Markfield offers free training workshops and courses for parents/carers.

Markfield offers free training workshops and courses for parents/carers. Topics include:
Communication and developmental movement play
About developing physical and communication skills through play.

Communication and using visual aids
Looking at how you can use visual aids to support communication and the impact using visual aids can have on increasing independence.

Intensive Interaction
Introducing this way of interacting which is based on how communication develops, in ways that are enjoyable for all.

Makaton
A practical introduction to Makaton signing. Makaton is a language programme using signs and symbols to help people to communicate.

Personal Budgets for short breaks
Providing information about the personal budgets system; the assessment process, options for short breaks and administration of budgets.

Positive behaviour management
Exploring the importance of understanding behaviour, strategies for promoting positive behaviour and managing behaviour that challenges.

Understanding the Special Educational Needs system
Covering the key principles of the Special Educational Needs and Disabilities Code of Practice.
Stepping Stones is a 10 week language and sensory play programme for children under 5 with additional needs in language, communication and social skills. Our aim is to equip families with the knowledge and skills to interact confidently with their children through play and music. More details here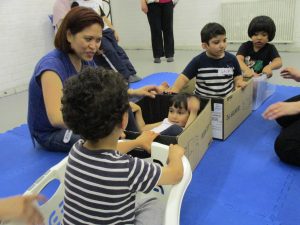 Strengthening Families, Strengthening Communities is an inclusive evidence-based parenting programme, designed to promote better outcomes for children. In the UK the course is overseen by the Race Equalities Foundation. Trained Markfield facilitators deliver the course over 12 weeks, once a year.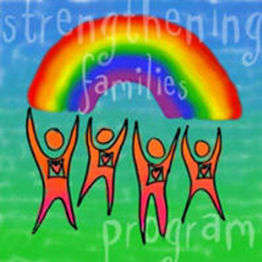 How to book
For more information about our parent/carer courses contact our Family Team Administrator
Telephone 0203 667 5233
Email familyadmin@markfield.org.uk
"Very helpful, new information. Thank you so much for doing this group it really helped me to understand my son."